EX64 RacLite – Intrinsically Safe flashlight (64 Lumens)
The slim and lightweight Raclite EX64 is designed for easy hanging on pocket, tool bag and belt
Lumens: High: 64
Working Time: High: 20h 40m
– The slim and lightweight Raclite EX64 is designed for easy hanging on pocket, tool bag and belt. An ideal light to carry on and always be ready to light up your way, whenever you need
– Waterproof (not submersible) and dustproof. IP67
– Super tough ABS body
– Special Cree XP-G2 LED High Brightness
– Long run time of more than 20h
– Excellent brightness and 1 lighting mode: high
– Non-slip
– 2 AAA alkaline cells not included
When working in hazardous areas, remember that a flashlight can be an ignition source. Therefore, always choose an Intrinsically Safe Flashlight
Video
Long working time.

Flexible use.
The slim and lightweight Raclite EX64 is designed for easy hanging on pocket, tool bag and belt. An ideal light to carry on and always be ready to light up your way, whenever you need.
Safety Lock.
Locking mechanism on battery compartment to ensure open easily and safety.
Excellent brightness.
The Raclite EX64 has excellent lighting for handwork over medium and short distances.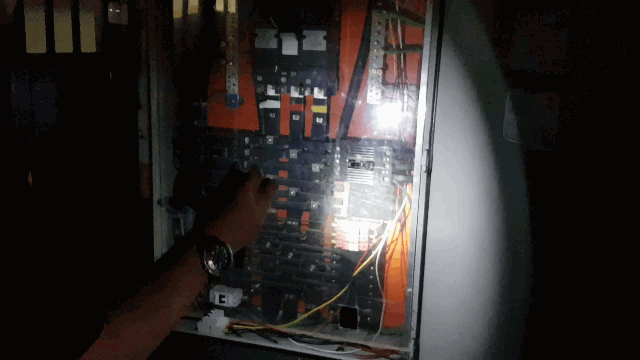 Easy to use.
Push Button: Allows users to operate functions easily
Durable and resistant.
ABS body super resistant to impacts and waterproof (not submersible) and dust IP67.
Specification
Cree XP-G2 special high-brightness LED lamp
Excellent brightness and 1 lighting mode: high
2 AAA alkaline cells not included
ABS + PC body resistant to chemicals, corrosion and extreme temperatures
5.6" x 1.2" x 1.0" | 14.2cm x 3.0cm x 2.6cm
CLASS I DIV 1&2 GRP ABCD / CLASS II DIV 1&2 GRP EFG / CLASS III