EX88 Raclite – Intrinsically Safe Headlamp (88 Lumens)
Elastic fabric strap with rubberized interior. For head or helmet use and allows hands-free work
Lumens: High: 88
Working Time: High: 13h
– Elastic fabric strap with rubberized interior. For head or helmet use and allows hands-free work
– The angle adjustable (90° degree) head with rotary switch meets users vision needs in order to keep on working in any situation
– Waterproof (not submersible) and dust IP67
– Locking mechanism on battery compartment to ensure open easily and safety
– Durable, impact-resistant construction ABS body
– Cree XP-G2 special high-brightness LED lamp
– Excellent brightness and 1 lighting mode: high
– 3 AAA alkaline cells not included
When working in hazardous areas, remember that a flashlight can be an ignition source. Therefore, always choose an Intrinsically Safe Flashlight
Video
Excellent brightness.
Flexible use.
Elastic fabric strap with rubberized interior. For head or helmet use and allows hands-free work.
Safety Lock.
Locking mechanism on battery compartment to ensure open easily and safety.
Angle adjustable.
With rotatable head (angle adjustable by maximum 90° degree) to meet customer's vision need.
Rotary switch.
Easy to use on / off switch even with gloves in hand.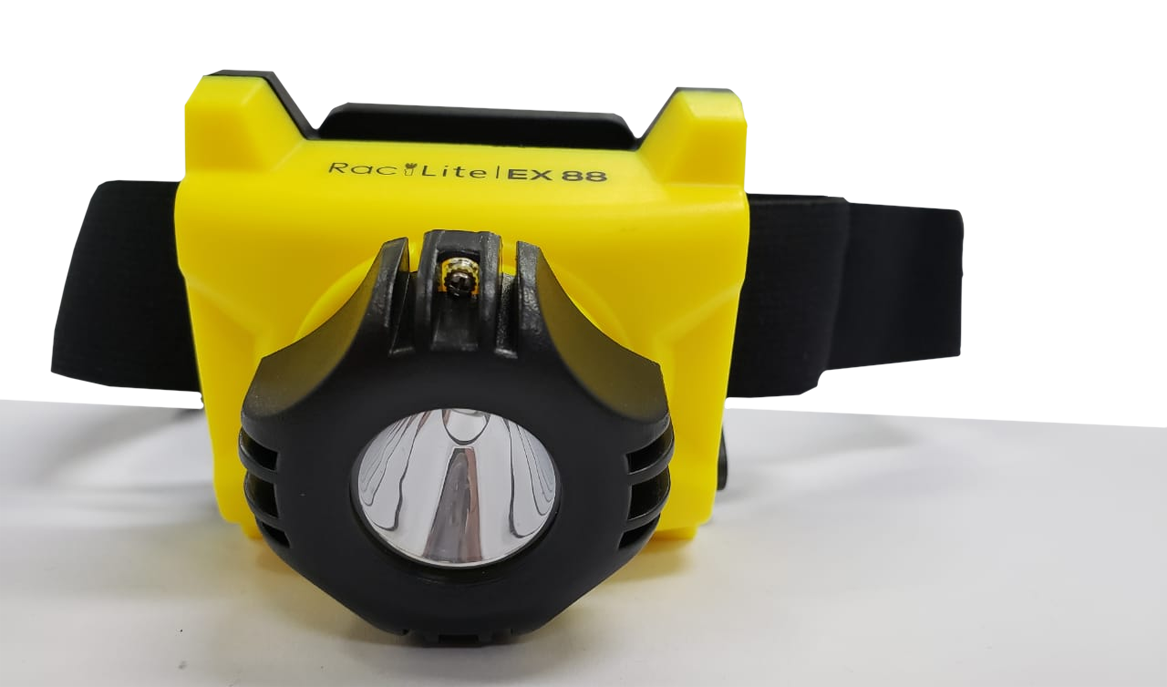 Specification
Cree XP-G2 special high-brightness LED lamp
Excellent brightness and 1 lighting mode: high
3 AAA alkaline cells (not included)
ABS + PC body resistant to chemicals, corrosion and extreme temperatures
2.8" x 2.4" x 2.4" | 7.0cm x 6.0cm x 6.0cm
CLASS I DIV 1&2 GRP ABCD / CLASS II DIV 1&2 GRP EFG / CLASS III